Product Description
Squeegee Blades for all requirements
RKS produced GRP and CRP profile sections for all modern screen printing applications.
One example consists of the highly elastic sections – designed for rotary screenprinting units and flatbed – screen printing machines – which are capable of compensating for the possible unevenness of the printing materials or printing platforms used.
The blades produced for precision screen printing machines have relatively less elasticity.
---
The following methods are available for holding RKS squeegee blades in place:

with pneumatic blade clamp.
This system operates with an added swivel motion for ease of handling and inserting and removing the squeegee.
Many leading manufacturers fit this shape-retaining blade to their printing machines – either as a standard part or an optional extra.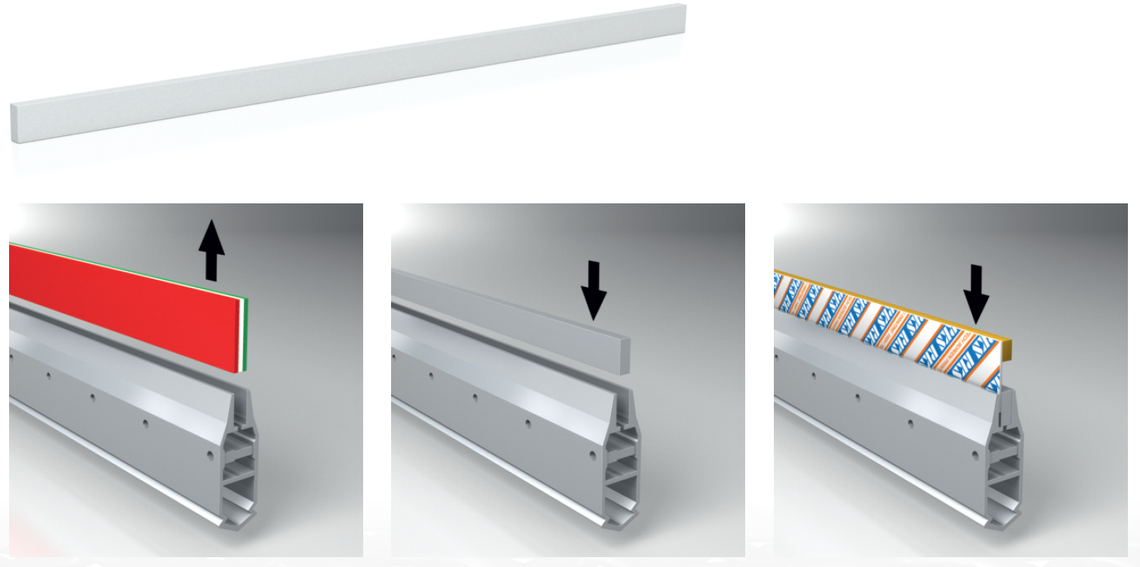 Quick and easy installation into existing squeegee – holder systems